You can setup new, and edit existing, categories for inventory items by going to Settings -> Inventory -> Edit Categories.
You can add a new category with the "Add New" button:

We recommend using categories to describe "how an inventory might be used" rather than "what it is" (which is what "Item Types" are for). You can assign multiple categories to one item. For example, categories for tools might be:
Carpentry & Woodworking
Metal Working
Bicycle Tools
Home Renovation
Energy Efficiency
For Sports they could be:
Camping
Hiking
Winter Sports
Sub-Categories
You can even create groups of categories by assigning a Parent Category to one or multiple categories, for example:
Size
Color

Black
Blue
Green
Red
White
In this case, the Small, Medium, and Large Categories would all have a "Parent Category" of "Size". If you are adding a new sub-category, you can simply click "+Sub-Category" on the Category List:

If you want to make an existing Category a sub-category of another existing Category simply Edit the category and set or change its parent: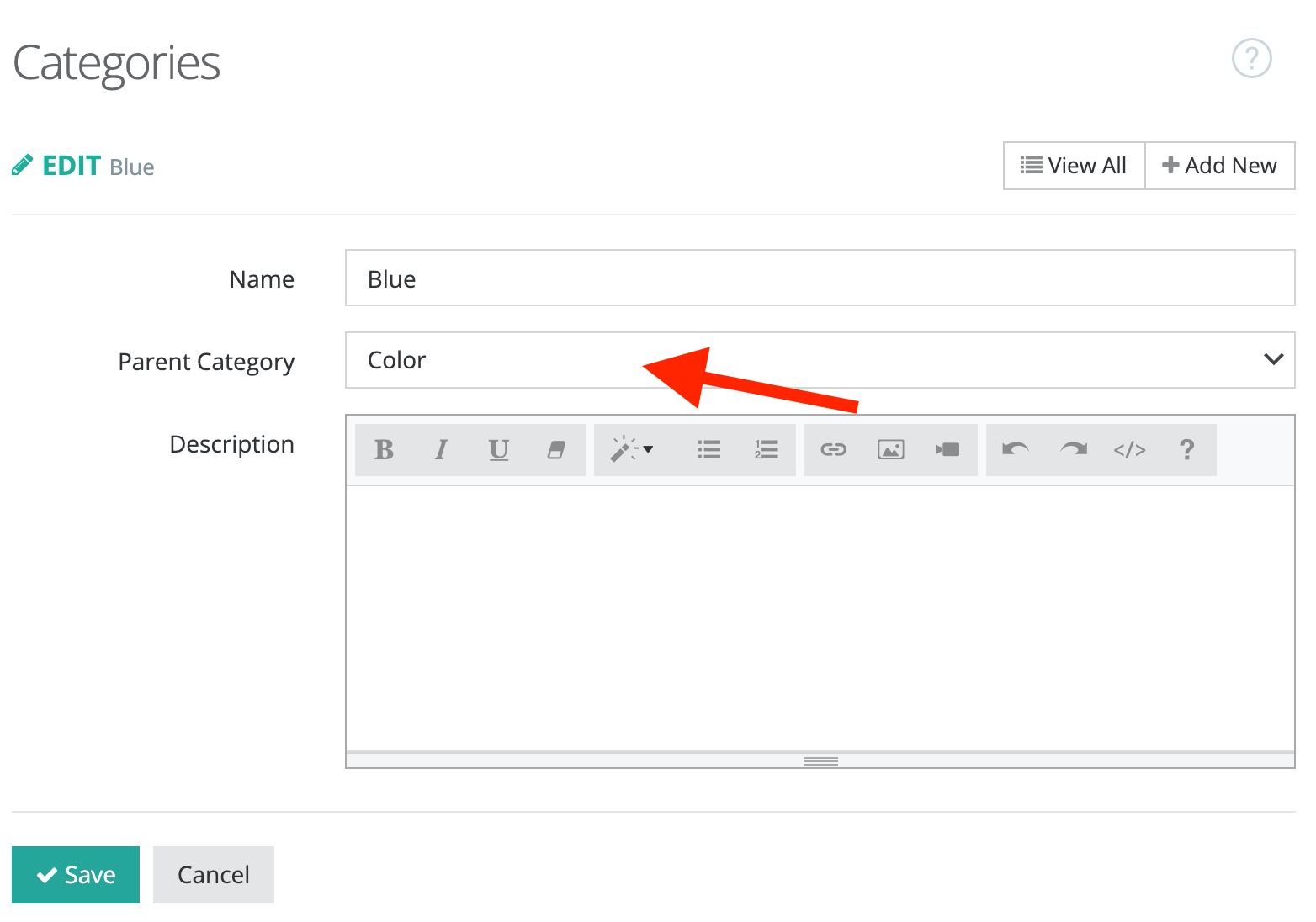 One or more categories can be assigned to each item. Defaults for an Item Type can also be set.
These categories will also appear on your inventory browse page, and visitors/users will be able to filter your inventory based on category.