Outstanding Balances
You can find a summary of all accrued unpaid fees or open balances at:
Reports -> Outstanding Balances
This report will show all unpaid fees (or credits) all users have outstanding. Please note that it does NOT include late fees accrued - this is just previous transactions where the user did not pay.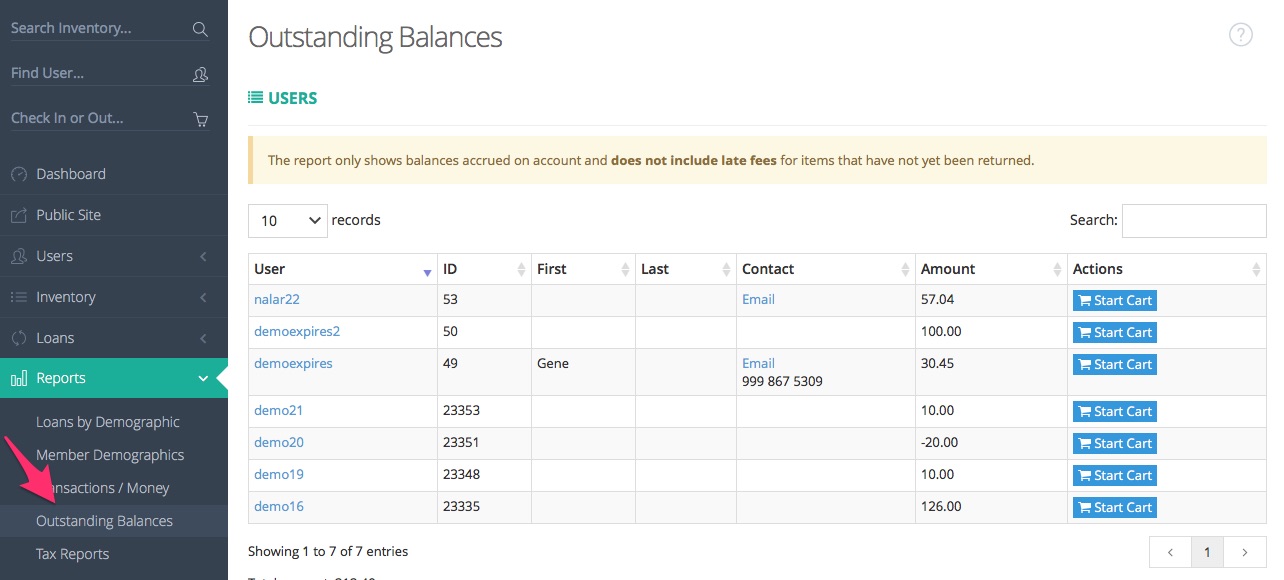 Opening Balances
You can also set or import an opening balance on your customers accounts. An Opening Balance Date is also required and must be before the first transaction for that customer.
Opening Balances are typically used if you migrated from another system and want to bring over credits or amounts due.
Note that a positive balance is an amount owed and a negative balance on this account is a credit.