If your site is "enabled" (Settings -> Organization -> Edit Organization) and has at least some inventory entered, you can browse and search its inventory online. Most product information is searchable, including the name, description, category, item type, manufacturer, etc. You can make your inventory visible to the public, or require users to log in to search and browse items. If you are using our Location support, you can even limit which groups of users can see items within a Home Location.
Search results are presented visually, and clicking on an image of an item will bring up more information about that item.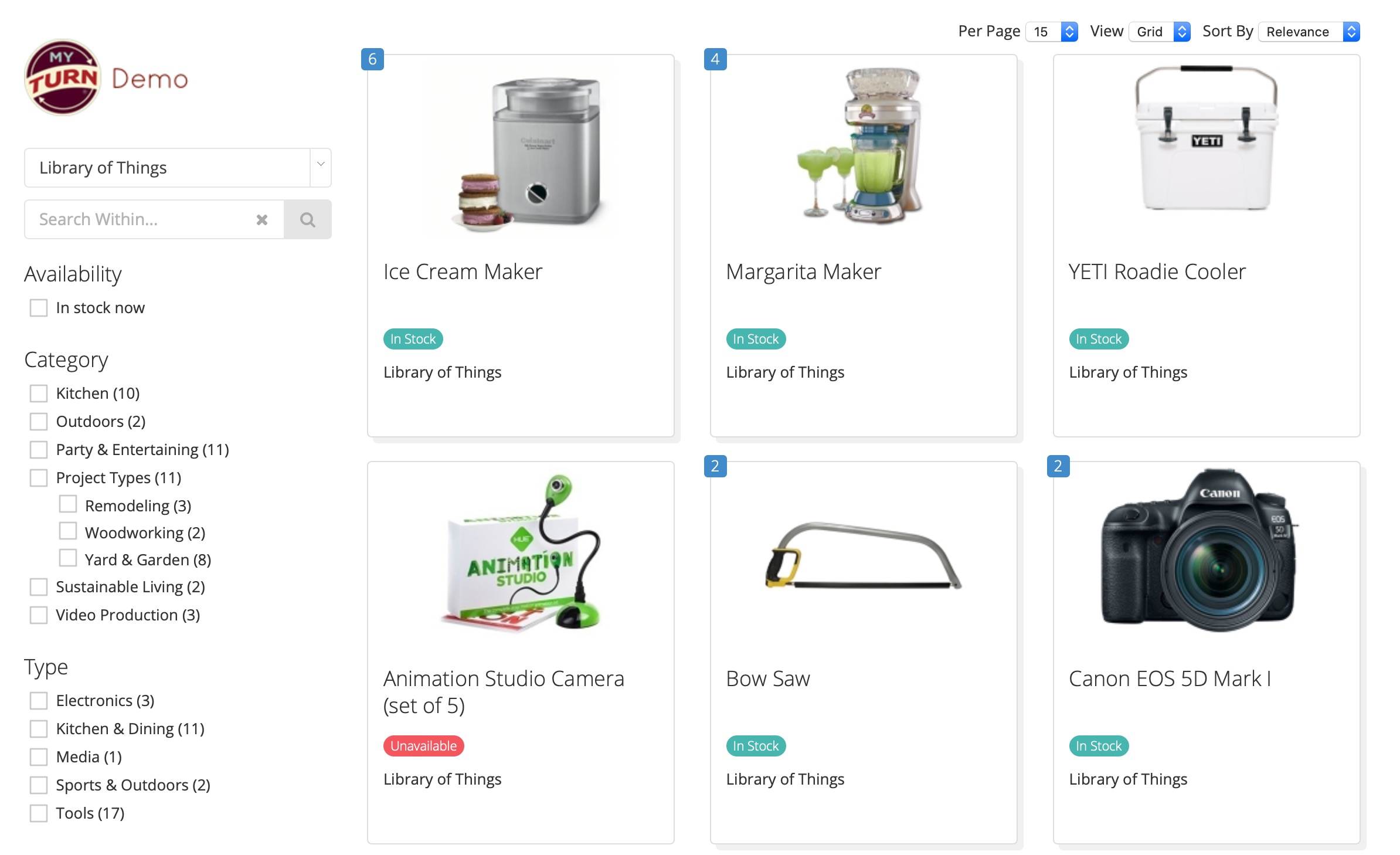 Organization admins will also see links to check in, check out and edit each item. Please note that admins can also see an inventory list by clicking on the "List Items" link on the Admin Dashboard or in the navigation.
Browsing by Category
When browsing by categories, items must be in all top level categories selected. When selecting sub-categories, items can be in any of the subcategories for a parent. For example, if you offer a clothing subscription service, this allows customers to browse for things like all Small or Medium items that are Black or Blue: