If you allow memberships to be purchased online after a user creates their account and signs any "required for all" agreements, they will be able to purchase a membership.
If you also allow automatic renewal of one or more memberships, the "Renew Automatically" option on the membership purchase page will be checked by default. If users do not want to automatically renew, they can uncheck the box and their membership will end at the expiration date (See third option).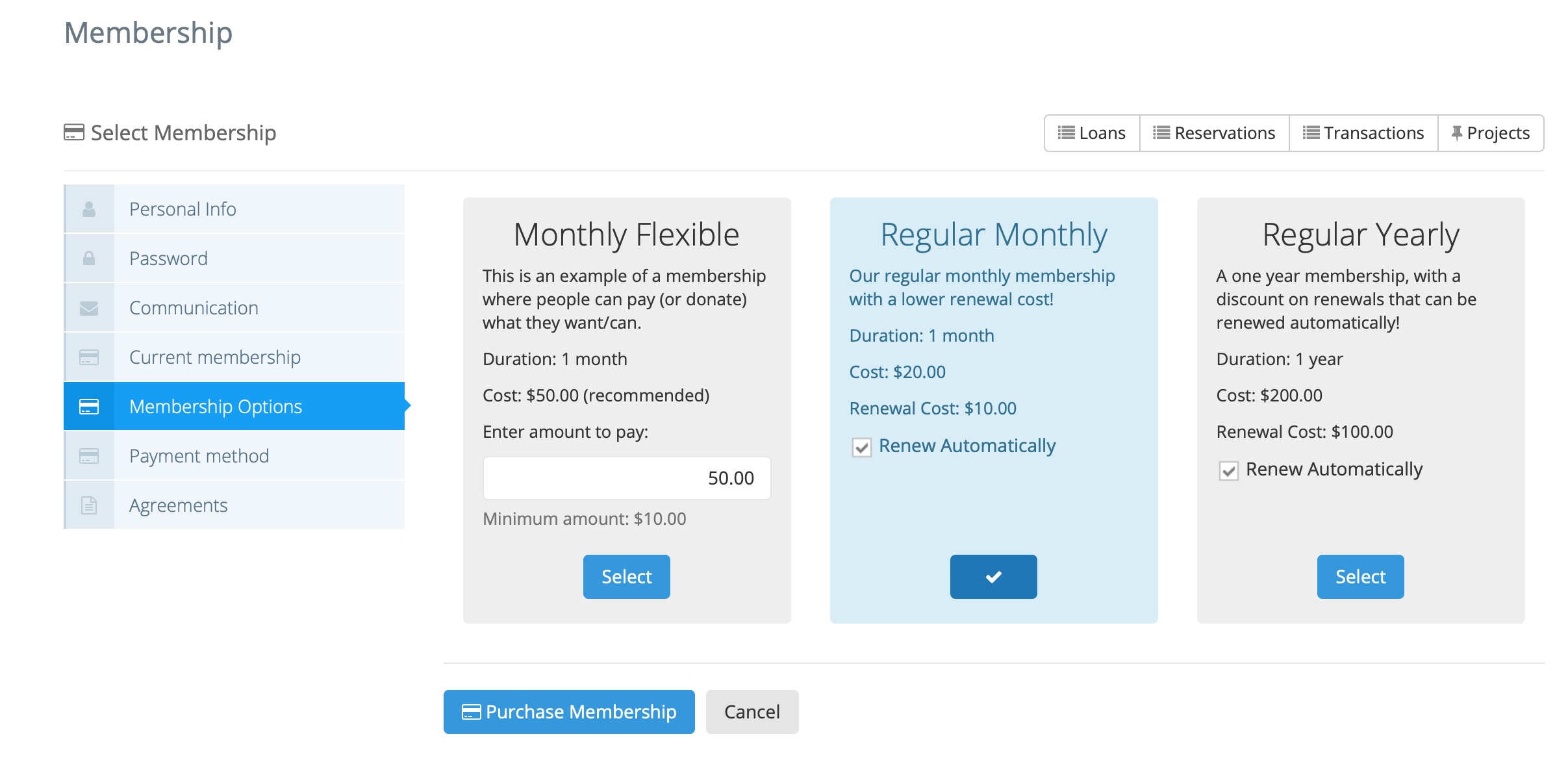 Users can also control their membership automatic renewal setting in their My Account area by selecting the "Current Membership" option on the right. This will show them the details of their current membership and allow them to enable or disable Automatic Renewal. For example, if Automatic Renewal is enabled, they can click on the red button to "Disable" automatic renewal: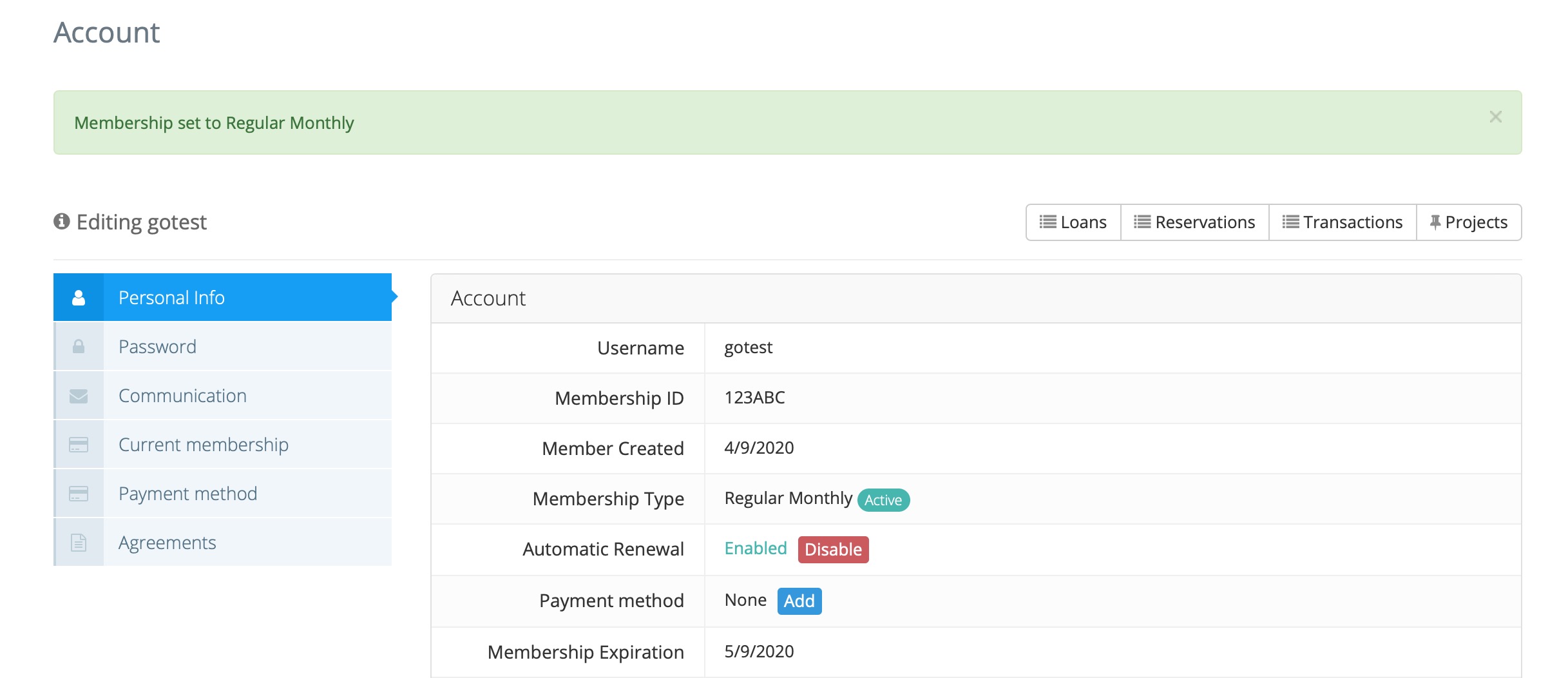 If Automatic Renewal is disabled, they will be able to click on "Enable" to enable automatic renewal.
Note: users will not be able to disable automatic renewal if they currently have items checked out.
Users will also get a notification that their membership will renew. You can set the number of days in advance the warning goes out on each membership type using the "Renewal Notification" option. Note that setting that to 0 days will mean there will be no advanced notice.