Need to add multiple copies of the same item? You can add one, get it "just right" and then create additional copies that will include the images and other information about the item.
"Copy & edit" existing items to add additional copies:
Go to the product page (via the "Public Site" or the admin) and there will be a link in the upper right to "Copy & Edit" the item
This will bring you to the item editor with all the fields pre-filled out, including Images and Attachments
Make any changes (e.g. scan the barcode for the item into the Item ID field, set the serial number, etc,)
Save the item
You can also import large numbers of items easily.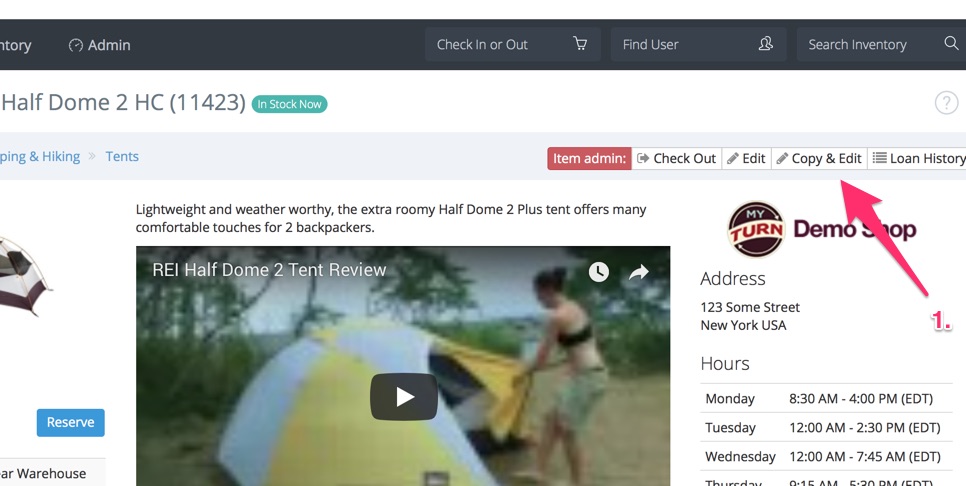 keywords: bar code inventory